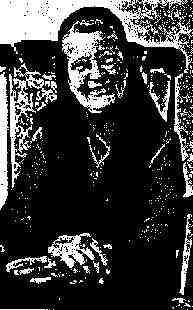 Elizabeth Casey
(1898-1985)
Elizabeth Casey
Born: 8 Mar 1898, Aitkin, MN
Died: 25 Mar 1985, Bethany Convent, St. Paul, Minn. aged 87
Buried: 27 Mar 1985, Resurrection Cemetery St. Paul,
General Notes:
Sister Cyril Clare C.S.J.
Received as a novitiate in Sisters of St. Joseph 1918
First vows: 1920
Final vows: 1923
B.A. The College of St. Catherine 1932
Spent most of her life as a teacher in MN (Morris, Waverly and St. Paul)
Was living in St. Paul at the time of her mother's death in 1934.